Just like for most people, pets (in this case cats) is an important part of my life. It's been a while I wrote about my cats, so it's time for a Cat Showcase! Also, I hope I can raise awareness with Cotopaxi, to help our furry felines find a loving home.
At Cotopaxi, we're all about inspiring people to explore the outdoors, living an adventurous life, and spreading positive vibes.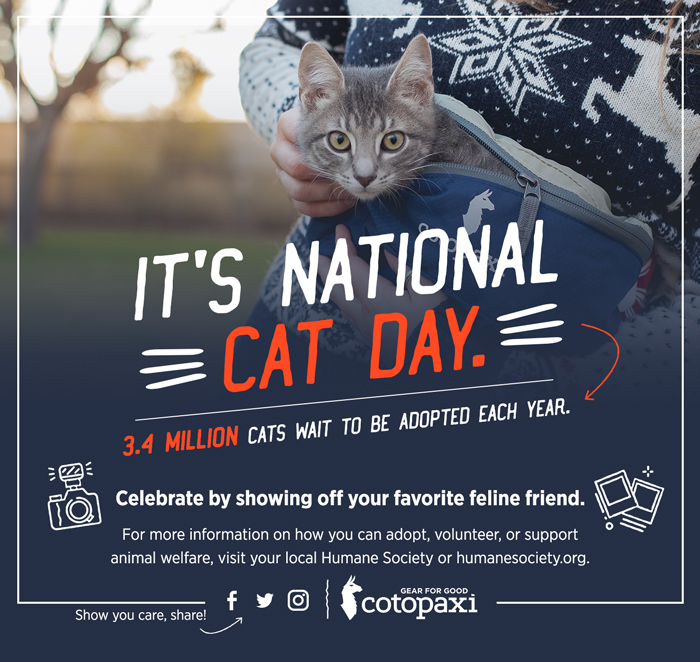 So after reading this post, please keep in mind how many pets (not just cats) are waiting to find a loving home in shelters. Also remember and appreciate how many people spending their free time, their money, volunteering to help in these shelters or donating to them.
You can make difference too by adopting, volunteering, donating and raising awareness!
When I started this blog I had two wonderful cats, one of them I adopted from the street and the other I received from my aunt.
The first one was Maffia, he was painfully thin, hungry (for food and for love too) and battled when he found me.
I remember I heard a faint meow outside and as I stepped out the door, this little cat hopped on my leg and purred. I couldn't let him wandering around like that, so I fed him and he never left us from that day on.
The year after we took in Maffia, I get Cilike, she was so tiny and sleepy but full of attitude. She stole our heart and Maffia's immediately!
These two silly creatures were with and under every step we took.
Cat Showcase
They helped me working and working out!
New family members:
Kittens
5 weeks old kittens
Stay healthy with cats:
Sadly we lost Maffia last year, but he had a happy life, a loving home, and wonderful kittens. We made a difference in his life when we took him in our home!